SERVICE
Development
IVC Pragen is a full service supplier of private label products with the support of its own research and development departments. Starting from the product concept, through formulation, artwork and packaging design, production and logistics we ensure customer's requirements are met by taking into account quality standards, legal requirements and the latest research results.
Through its extensive research and development capabilities IVC Pragen is able to develop product formulations that meet evolving customer needs, such as for vegetarian or vegan products, no artificial colours, no artificial flavourings, no added sugar, no gluten, no preservatives, no lactose, no soya, no palm oil or no titanium dioxide. Further IVC Pragen is able to develop innovative products according to the needs of its customers and the latest trends on the market.
Quality
Quality is central to the ongoing success of our business. IVC Group's international production facilities are certified to the following quality standards:
cGMP (Current Good Manufacturing Practice)
IFS (International Food Standard)
BRC (British Retail Consortium - Global Standard for Food Safety)
IVC Pragen is a registered pharmaceutical entrepreneur and is a wholesaler according to §52a AMG. As a result, it is licensed to market drugs and to supply wholesalers and pharmacists.
Production
IVC Pragen has an international network with own state-of-the-art-production facilities located in the UK, US and Asia. Together with external production partners we realize your product ideas also within the EU e.g. in Germany.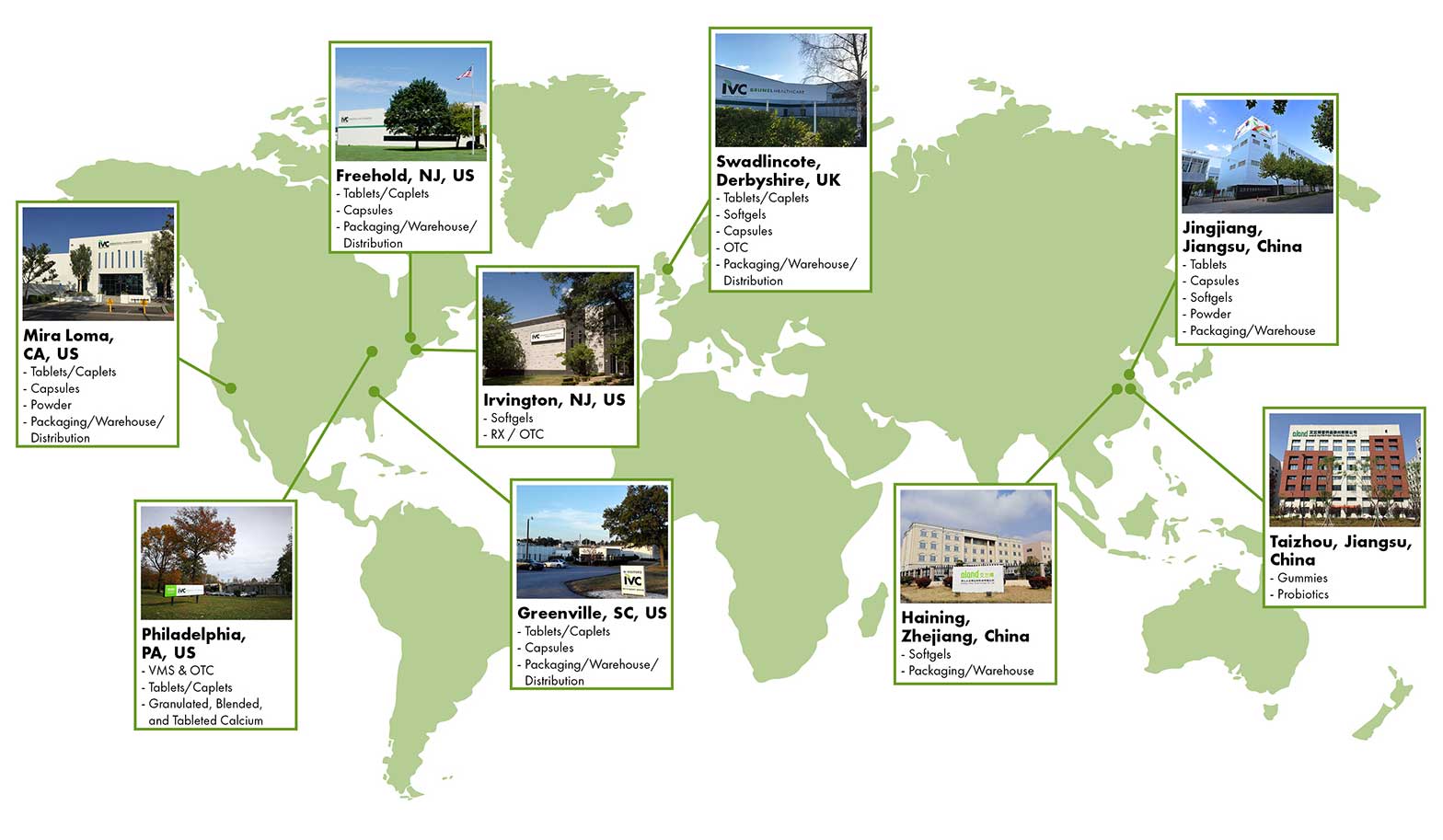 Related links
Asia www.ivcinc.cn
Affiliates